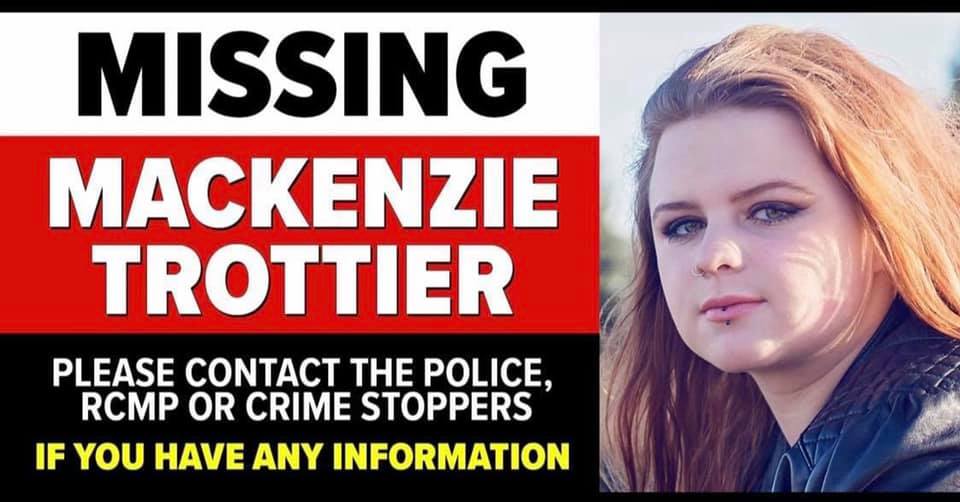 Release
Mackenzie Lee Trottier was last seen by family in the 300 block of Trent Crescent on December 21, 2020. Her family members and police are concerned that she may be in a vulnerable state.
Anyone with information on Mackenzie's whereabouts is asked to contact the SPS at 306-975-8300 or Crime Stoppers at 1-800-222-8477.
THANK YOU!
Our events in Saskatoon, Calgary and Edmonton were a huge success thanks to all of you that showed up for Mackenzie!
POSTER EVENT – NOVEMBER 21, 2021
We are holding a Poster Campaign on Sunday November 21st 2021 and we invite you to join us as we continue our search for Mackenzie Trottier. As many of you know, Mackenzie went missing on December 21, 2020 and we have been working hard to look for her since she disappeared. This coming Sunday we will be getting together and putting up posters all around town to raise awareness and get a message to Mackenzie that we will never stop looking for her!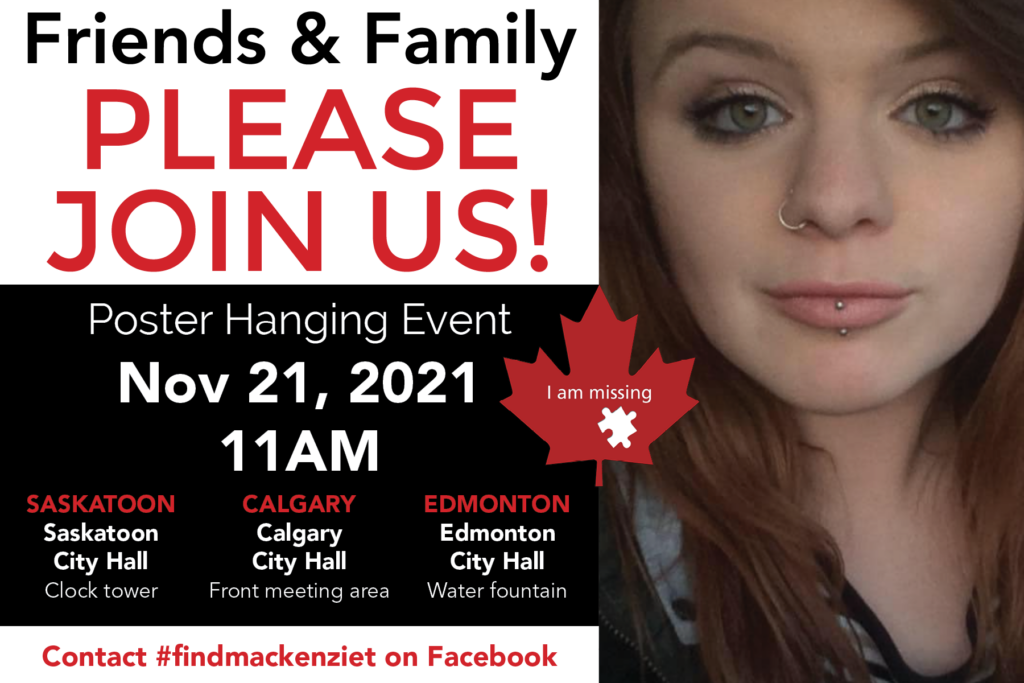 Can't join, but want to help?
If you would like to plan your own event in your town/city – we would really appreciate your support. Here are some pointers for the day:
Print some posters using the PDF files below
During the poster event – take pictures and videos and post them to #findmackenziet on Facebook
Post on your social media any information that you can to support your efforts and what you did on the day. Look for the Finding Mackenzie social media sites and use the hashtags #findmackenzie #crimestoppers #yxe #yyc #yeg
---
Help us spread the word
Download the poster to place in your city
---
---
Join us on Facebook